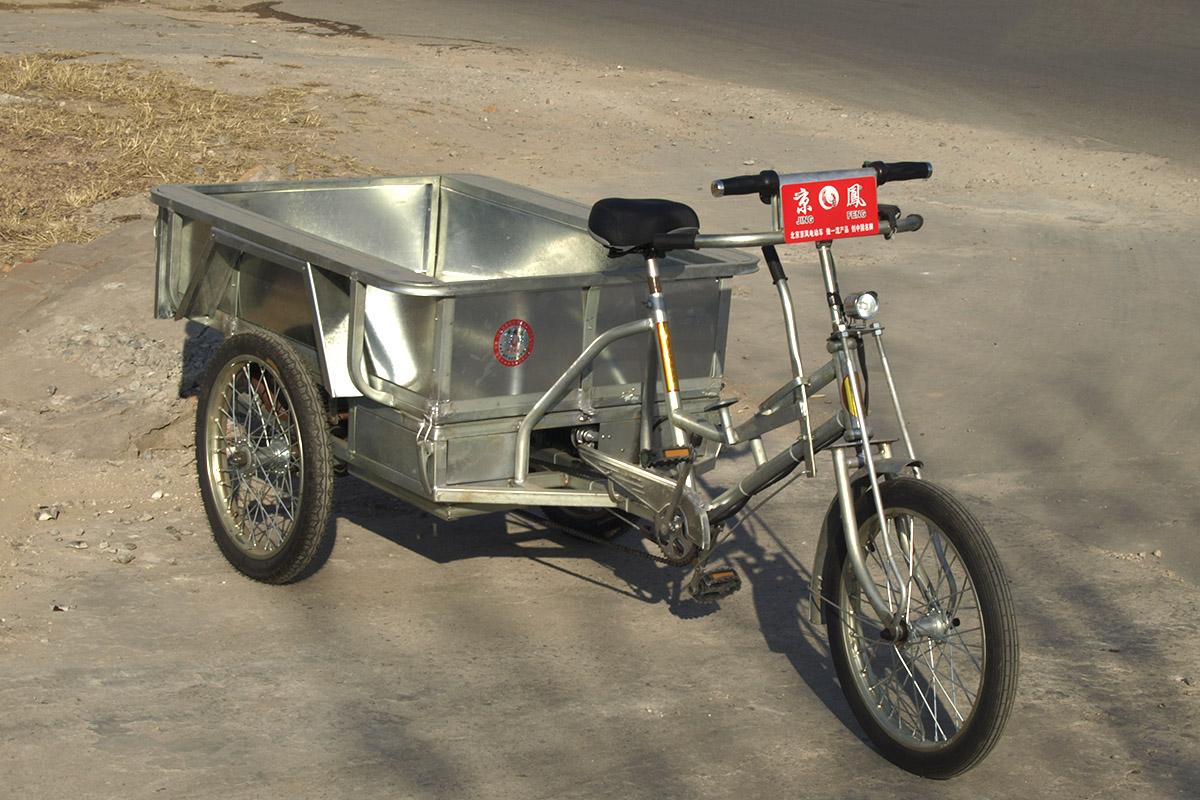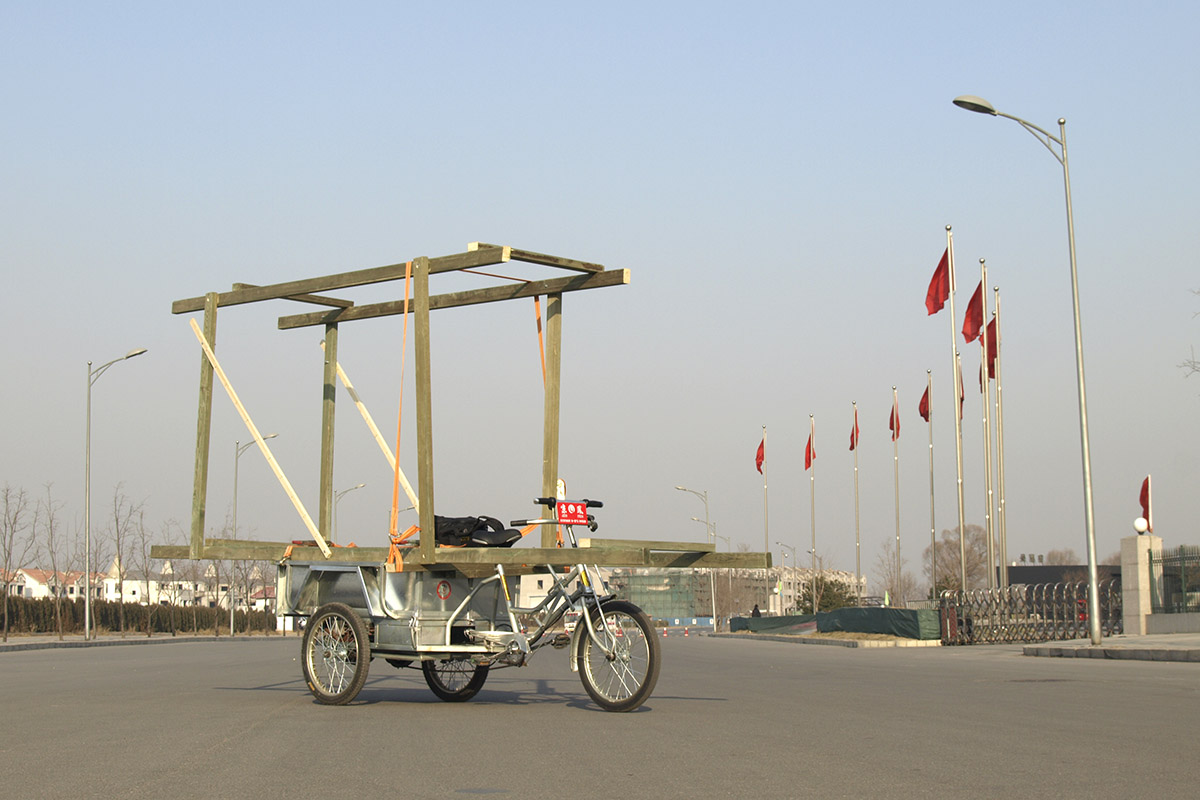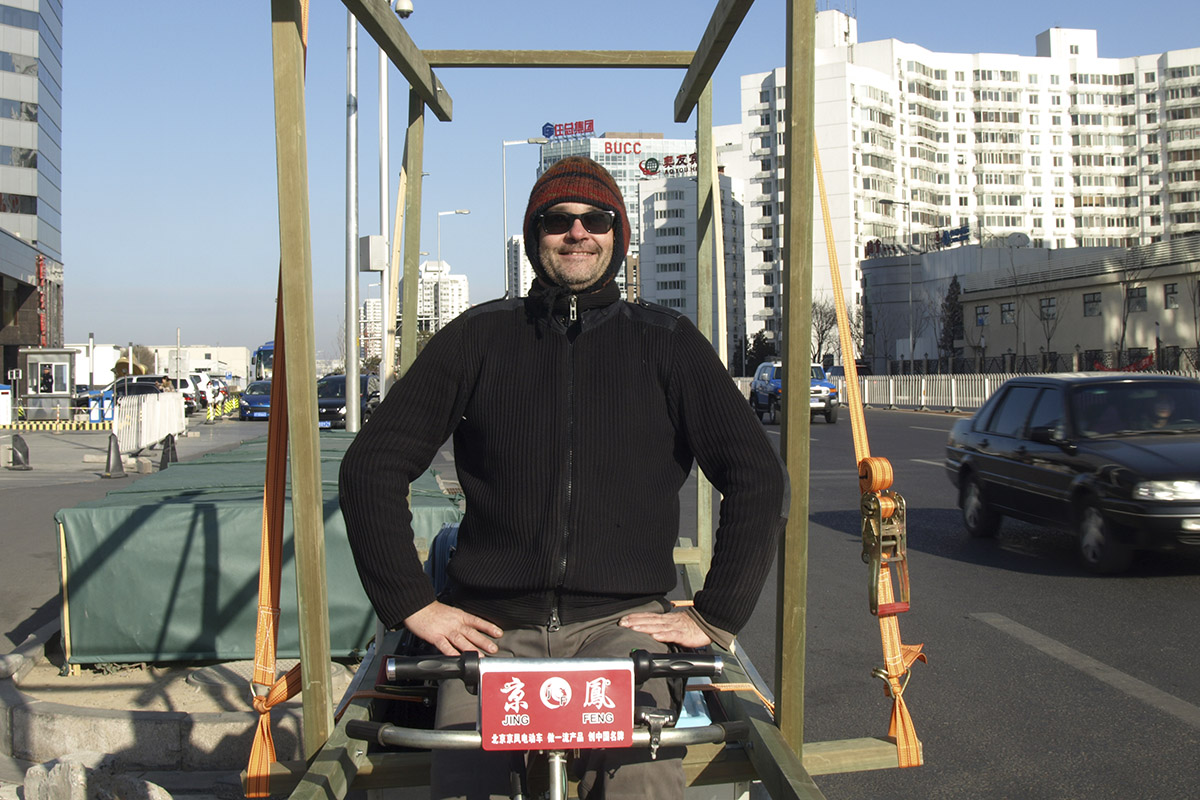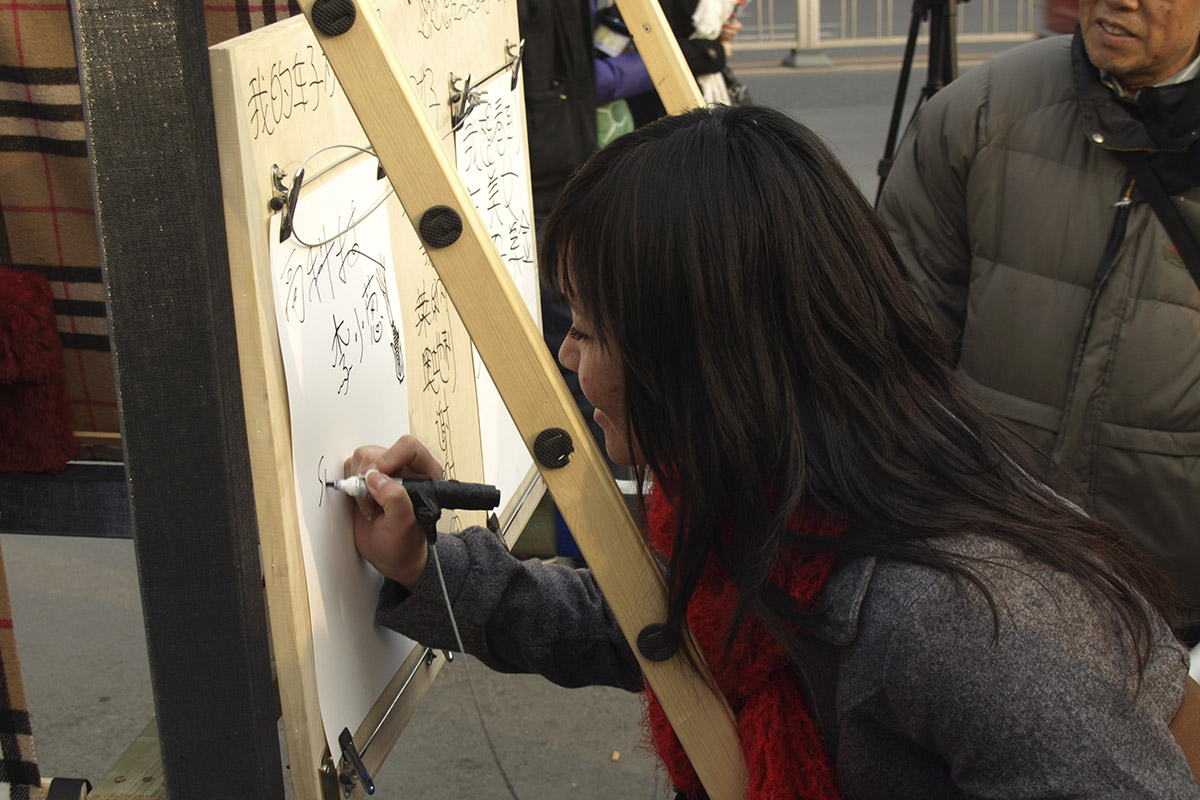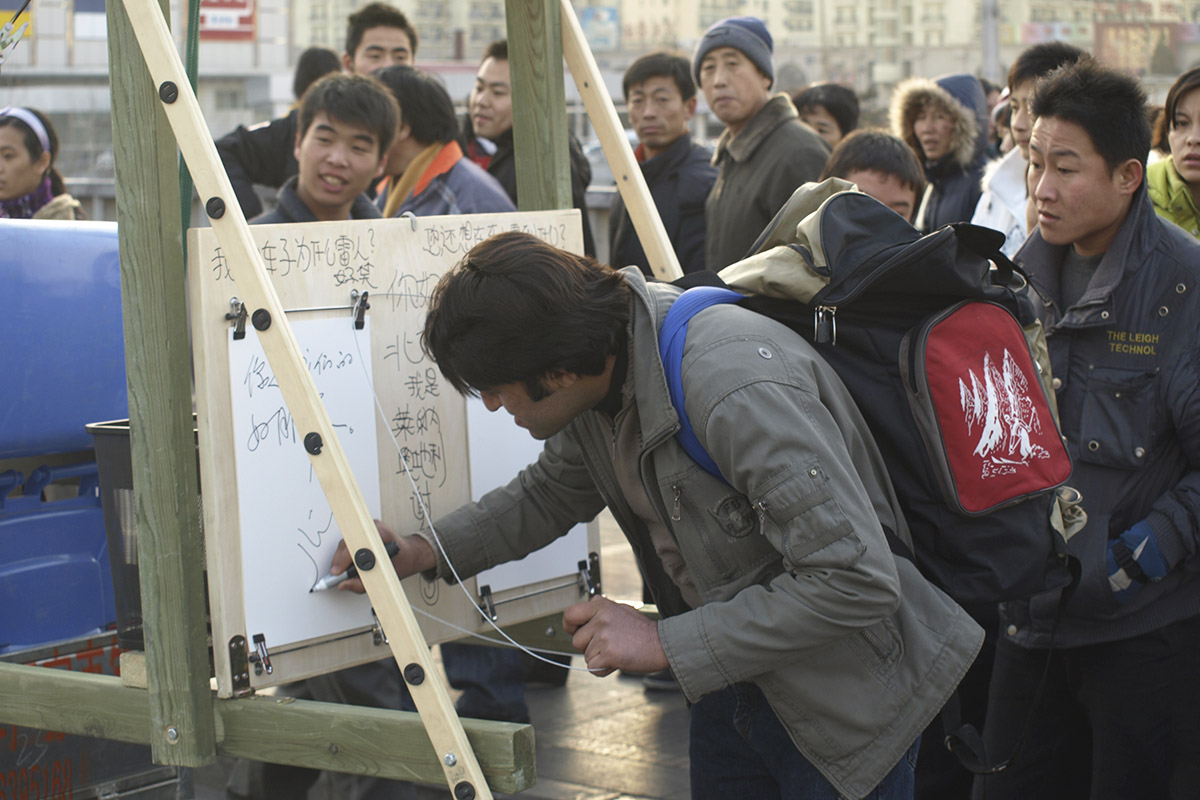 Enter Beijing

Group Exhibition, Performance
Public Space Beijing, Anni Art
Gallery, The Bookworm, Beijing, CHN, 2008-2009

Curated by
Karel Dudesek

Funded by
The Austrian Federal Chancellery
Office of the Provincial Government of Lower Austria, Art & Cultural Affairs
Federal Ministry for Europe, Integration & Foreign Affairs

Supported by
ASAP - Austro Sino Arts Program Karel Dudesek & Lukas Birk
Thomas Drexler



Within the framework of the artistic exploration Enter Beijing, Rainer Prohaska mapped the seemingly endless urban landscape of Beijing. He covered the city on a freight bicycle, known in China as San Lun Che, adapted solely for the mission. This vehicle, once omnipresent on the streets of China, is increasingly disappearing from the public sphere with China's increasing wealth.

A wheeled link to China's recent past, the bike served as an ice breaker for establishing contact and engaging in interaction with pedestrians despite the language barrier. During his urban explorations, Prohaska expanded his San Lun Che by discovered objects, which turned it into a growing mobile sculpture.