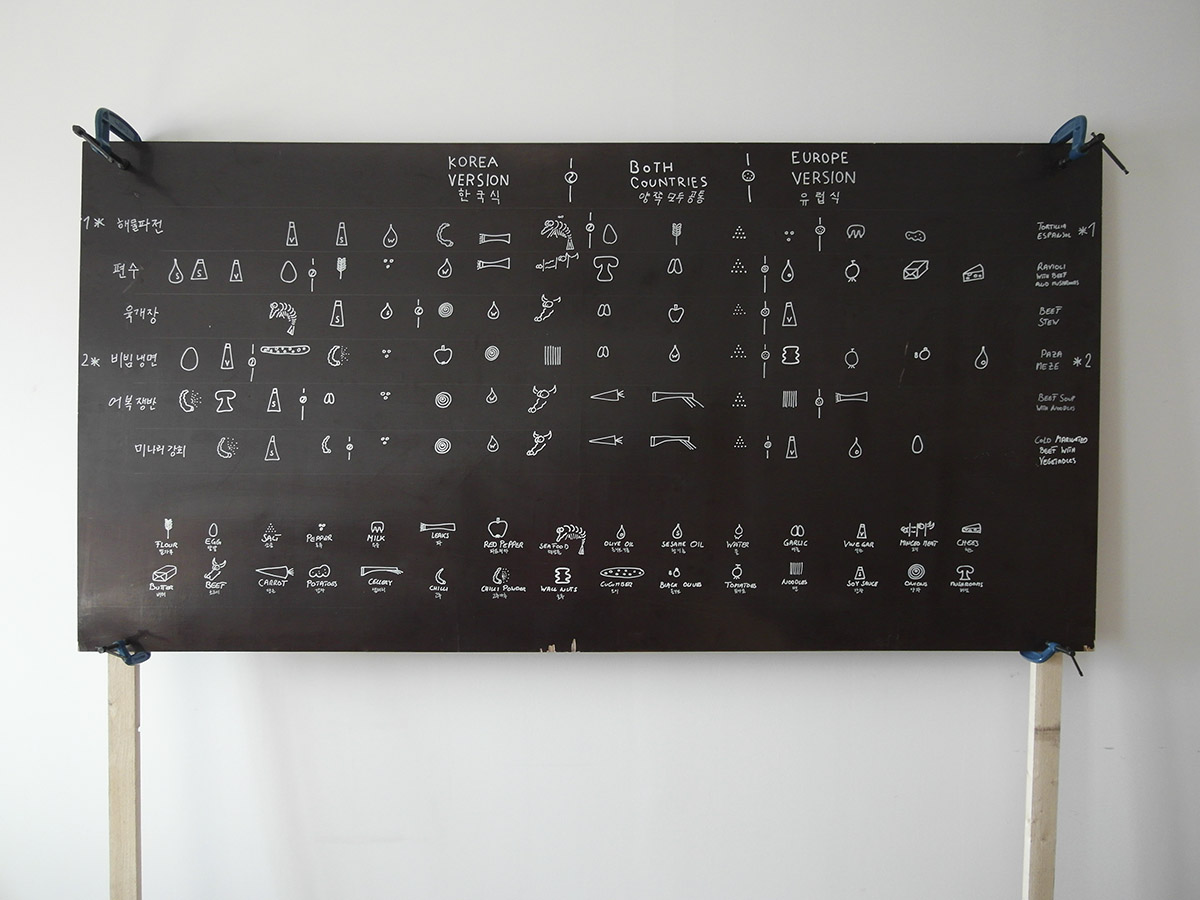 Korean Correspondance

Residency & Exhibition
Gyeonggi Creation Center, Ansan Si, South KOR, 2011

Curated by
Sara Oh
Hyunsook Ahn

Funded by
Gyeonggi Creation Center
Federal Ministry for Europe, Integration & Foreign Affairs



During the Gyeonggi Creation Center Residency Studio Program in Ansan Si, South Korea, Rainer Prohaska investigated the similarities shared by the cooking cultures of Austria and Korea. The cooking performance itself was preceded by extensive research on the culinary traditions of South Korea.
Despite the considerable geographic distance, Prohaska discovered that Central European and Korean cuisine speak a surprisingly similar language.

In Korean Correspondences, he worked out the greatest common culinary denominator of both traditions. Many dishes use much the same base ingredients and are prepared similarly; but the seasonings used lend them their respective regional touch.
This culinary cultural exchange was culminated in a cooking performance for which Rainer Prohaska arranged the on-site furnishings as a climbable installation. To temporarily fix the construction, he used the ratchet straps that have been tried and tested in TOY KIT ARCHITECTURE.