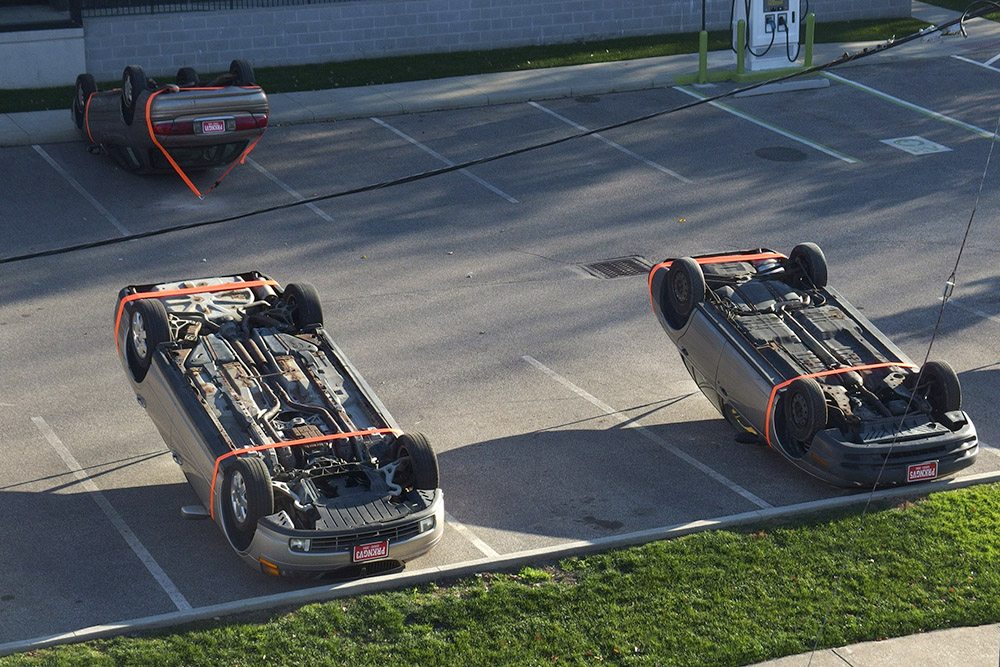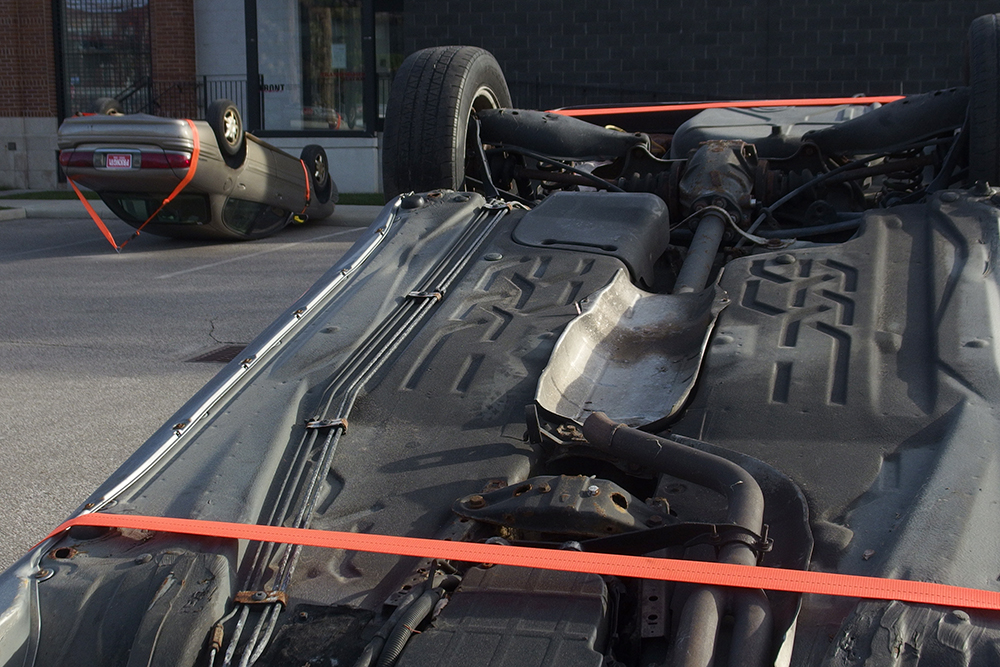 Parking Violation

Installation
Transformer Station, Cleveland, Ohio, USA, 2016

Funded by
The Austrian Federal Chancellery

Sponsored by
Bidwell Foundation, Transformer Station, Cleveland, USA


Rainer Prohaska's Parking Violation, the first large-sized installation in the public sphere at Cleveland's Transformer Station, dealt with the paradox of urban individual mobility. The alienated use of cars lends the title a second semantic level to its common usage referring to the parking of a motor vehicle in a restricted area. Turning the cars upsid down deprived them of their sole function, fully transforming them to sculptural objects. While still immobile, the vehicles may have been permitted to park for the duration of the installation; but, outside the institutional context of the piece, certainly not upside down.