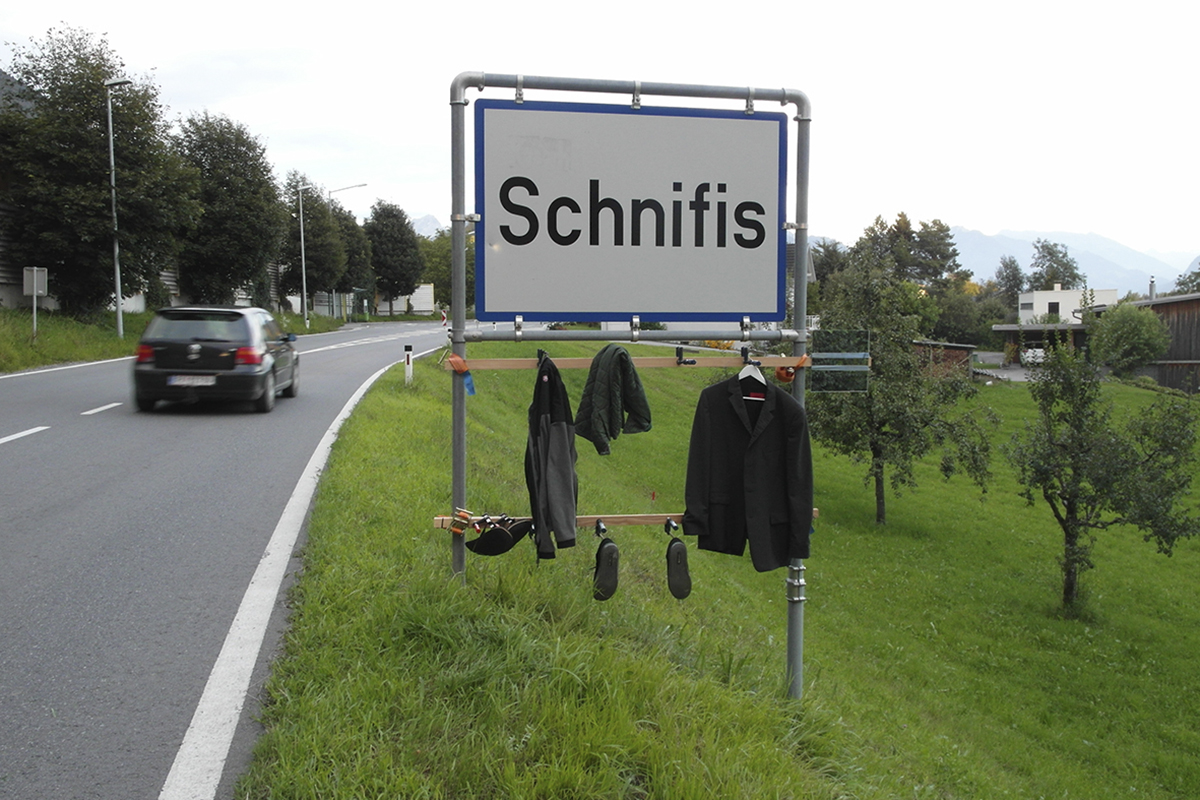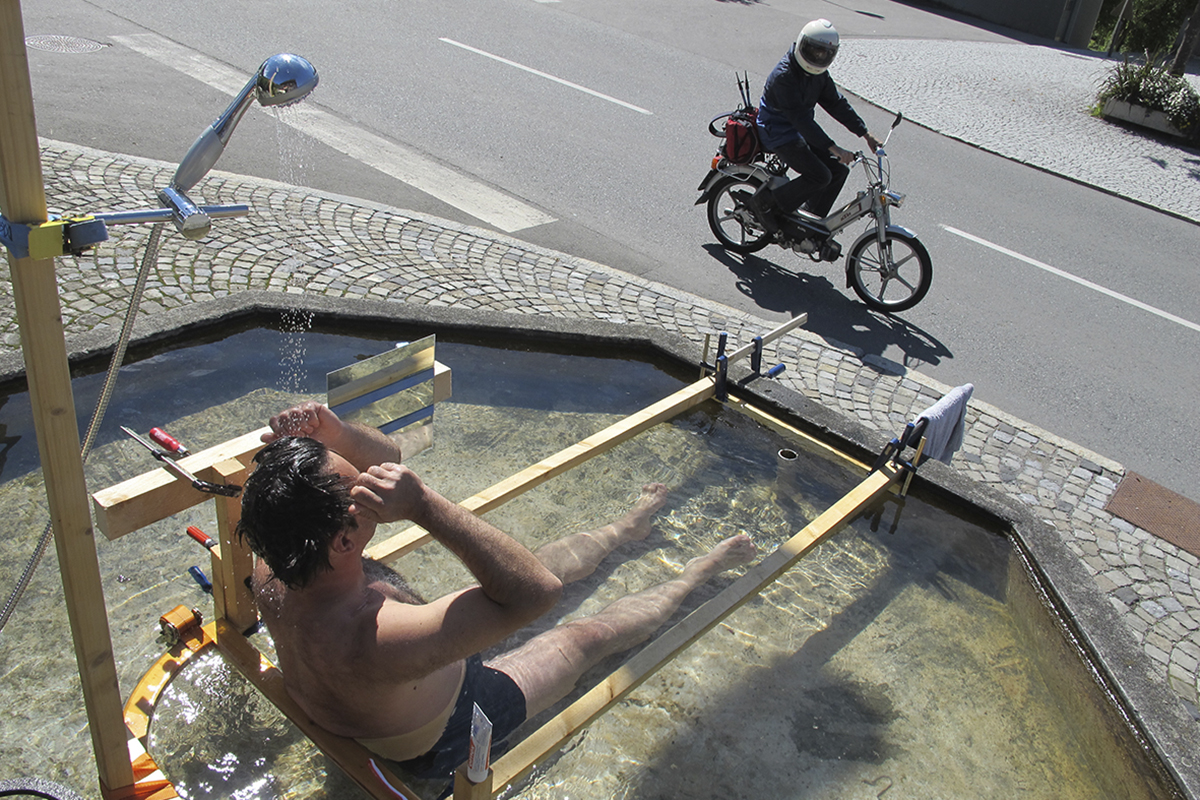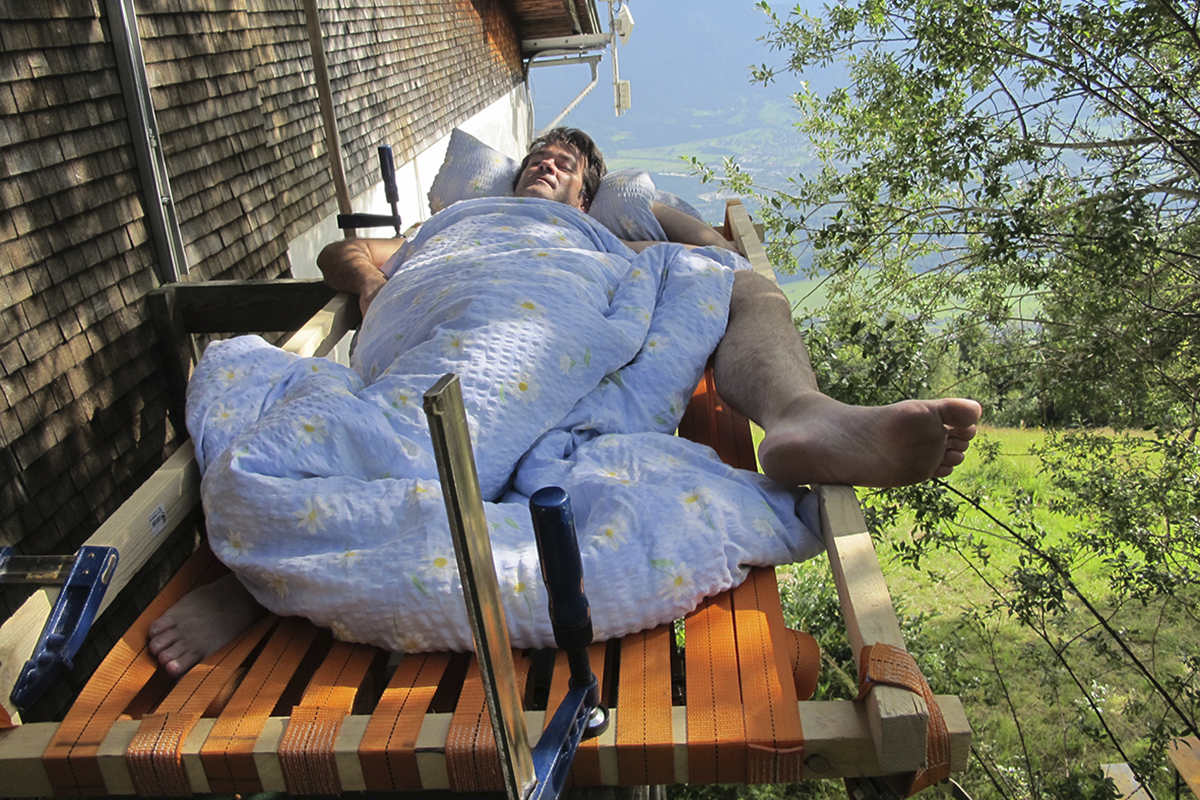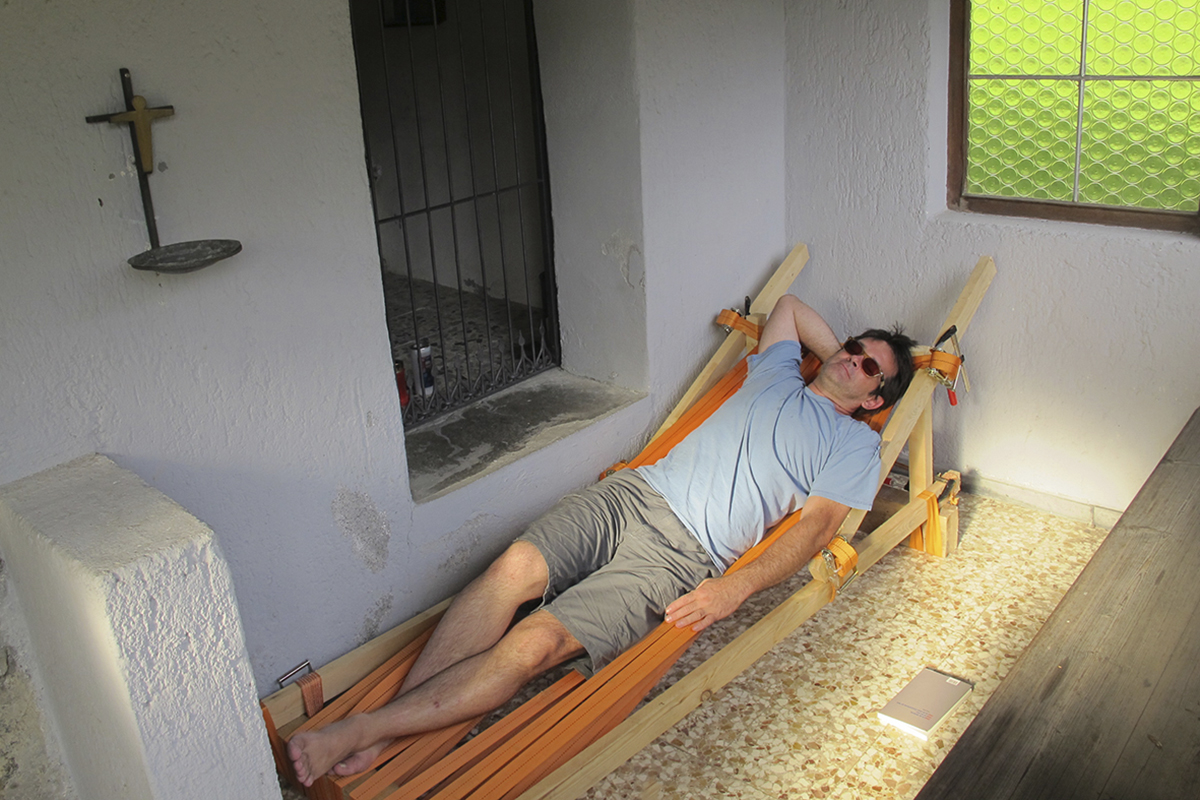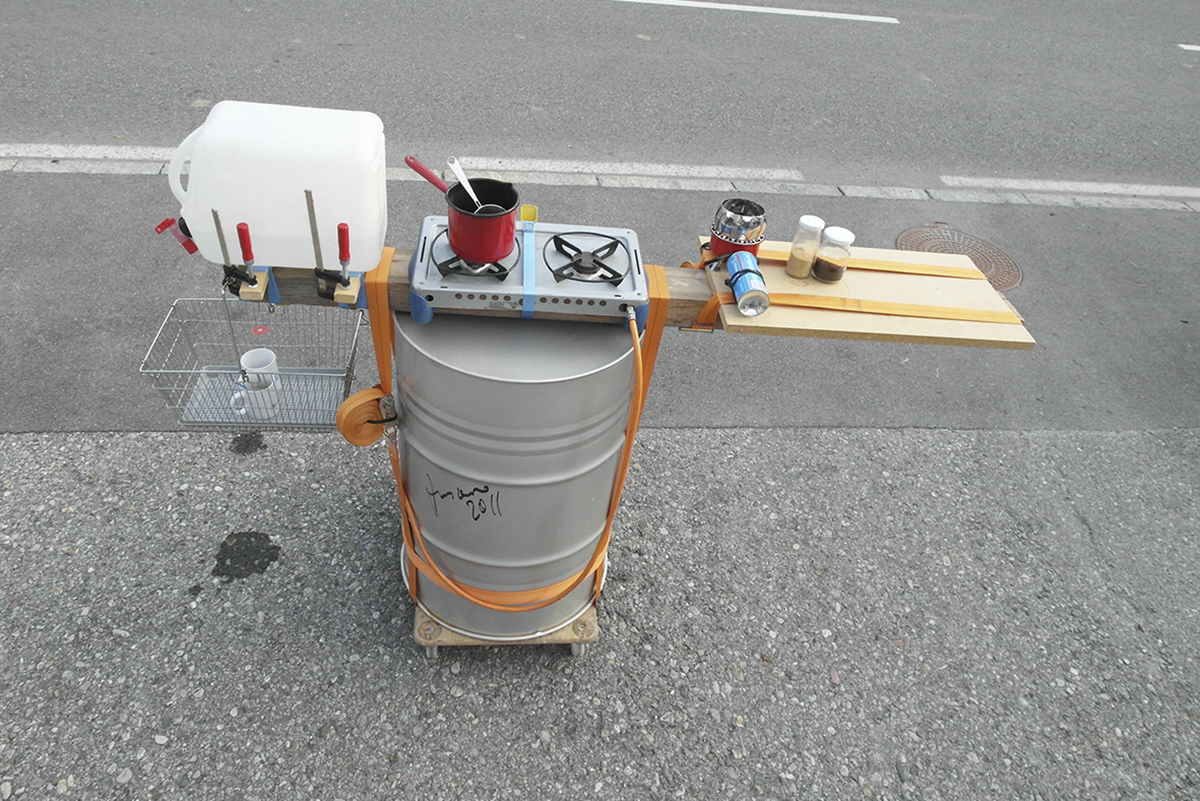 Refurnishing Schnifis

Installations, Solo Exhibition
Public Space & 12c Raum für Kunst, Schnifis, AUT, 2011

Curated by
Barbara Anna Husar




For the residency program SIR (Stories in Residence), Rainer Prohaska developed an alternative housing plan for the Vorarlberg village Schnifis. The objective was to integrate the functions of a private housing unit into the village's public day-to-day and by doing so to reveal the qualities of its spaces.

In his spatial explorations, Rainer Prohaska looks for alternative potential uses for the everyday public sphere. Our perception of constructed public space in particular, is heavily influenced by planning schemes and behavioral conventions. Even on the hottest of summer days, a fountain is primarily viewed as a babbling ornament and not a well of watery refreshment, let alone a mundane watering hole for daily personal hygiene. But a few adaptations are all that is required to view and to use this piece of communal infrastructure from a new perspective.

Using TOY KIT ARCHITECTURE, Rainer Prohaska transformed a chapel into a bedroom, a fountain into a bath and the town sign into a clothes hanger. The blueprints and concepts of the temporary installations were presented in the exhibition space 12c Raum für Kunst. On the basis of the blueprints visitors were invited to continue the process on their own.