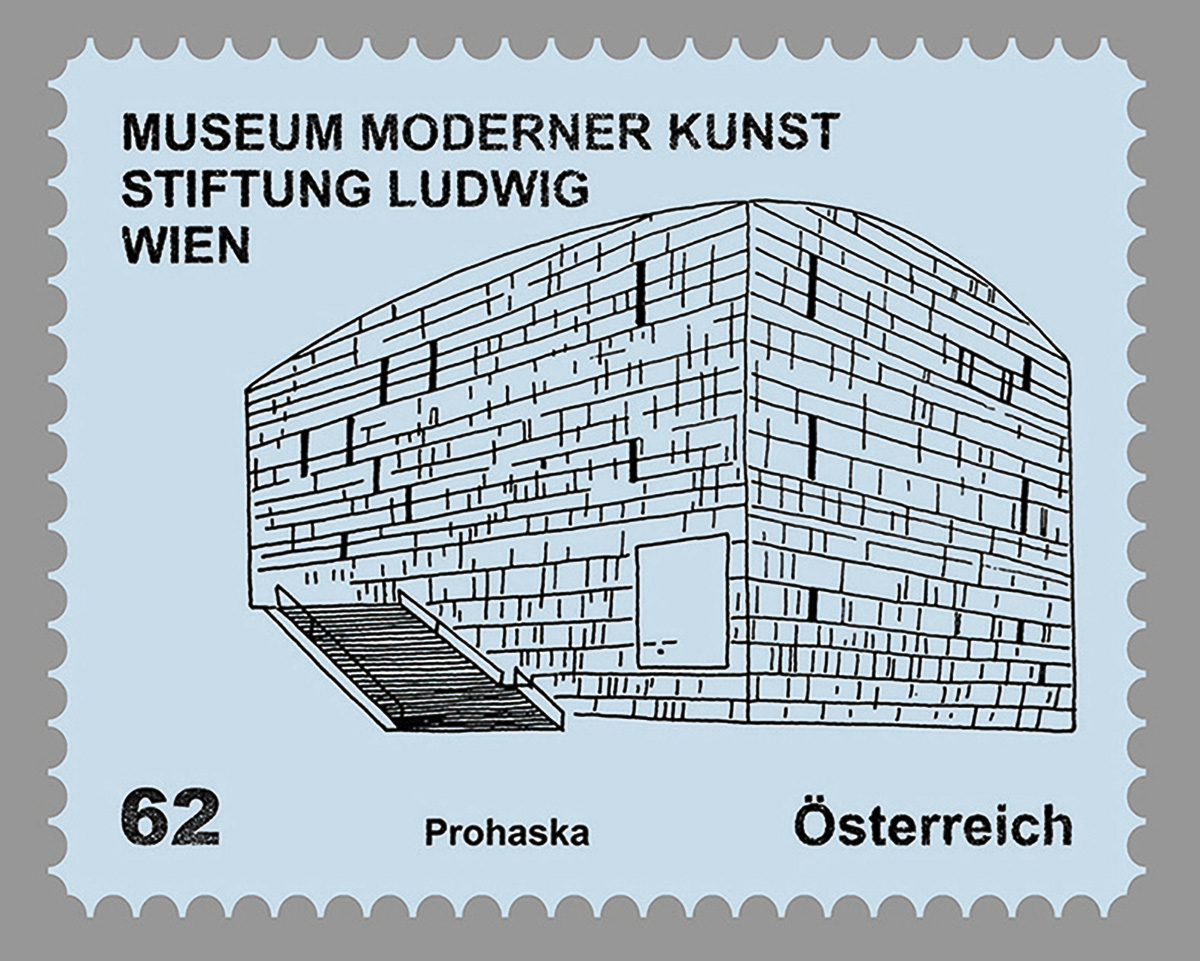 The Stamp Project

Design, Exhibition
Österreichische Post AG & Kunsthalle Krems, Krems, AUT, 2011 - 2014

Curated by
Hans-Peter Wipplinger

Commissioned work



In 2011, the Austrian Post introduced new standard postage stamps. Rainer Prohaska provided the design for the total 12 new stamps, which depict ten major Austrian museums for contemporary art, the MAK Center for Art and Architecture at the Schindler House in LA and the Austrian Cultural Forum in New York. The selection of architecture shown and the programmatic orientation of the institutions depicted on the stamps emphasize the creation of contemporary culture through Austrian architects and artists. By commissioning Rainer Prohaska to design the stamps, the Austrian Post consciously opted for a contemporary artistic approach to this old and highly traditional design task. Prohaska's graceful architectural drawings are kept minimal and thus accentuate the characteristic views of the buildings.

In the same year and the year following, the series was expanded by two additional postage stamps, one showing the Museum Liaunig in Neuhaus/Suha and the other showing the Hittisau Women's Museum.